Shoreline Realty is an independent real estate agency located in the scenic, historic town of Easton in Talbot County on Maryland's Eastern Shore. Owned by experienced and respected broker, Robert G. Shannahan, Shoreline Realty commands a strong following from buyers and sellers of distinctive properties, whether prime waterfront estates or in-town residential homes. Our licensed agents, with a keen understanding of the Shore's real estate market, offer an unsurpassed level of professionalism and a commitment to client satisfaction. Whether acting as a buyer's agent or as a seller's agent, Shoreline Realty always takes a personal interest in each of our clients. For almost 30 years, Shoreline has never forgotten that the real estate industry is above all else a service industry – every deal is important; every client special.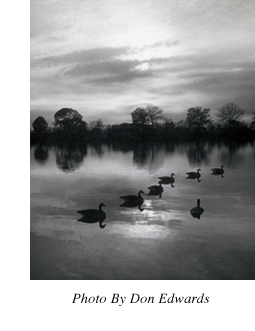 A Family Affair – History of Shoreline Realty
Shoreline Realty was founded in 1976 by husband and wife team Seth Shannahan Jewell and Corwin T. Jewell. At that time, there were only 15 real estate offices in the entire county, with an average office size of just four agents and there was no multiple listing service. Shoreline Realty opened their first office in an 18th century house belonging to the Talbot County Historical Society. Mrs. Jewell's son Bob Shannahan, who held a real estate license since college and who had just graduated from law school, joined Shoreline Realty in 1978 as associate broker. Within a year, they recruited additional agents and moved to larger headquarters on the same Historical Society complex. Promoted by clever advertising written by Mrs. Jewell utilizing her journalism background from the University of Richmond, Shoreline Realty became an instant success. Shoreline Realty quickly developed a reputation for handling properties of character, in all price ranges – a distinction that remains to this day.
During the 1980s Shoreline continued as a small, dynamic company, resisting the trend to merge with one of the larger national chains. Beth Andrew signed on as office manager, a position she held for 18 years until retiring to full-time motherhood. Jeanne Shannahan joined the firm in 1986 and has been a valuable asset to the company ever since. The Jewells retired in the mid 1990s as more agents joined the firm and the computer age took hold, although Mrs. Jewell remains a consultant to the company.